Seminars/Workshops
All seminars are interactive and take one full day. In a relaxed atmosphere, all participants are part of the presentation and are challenged to express themselves. The goal of the seminar is to install enthusiasm into the participants, to improve communication, to develop teamwork, to provoke the right mind-set, to give them confidence, to stimulate them and to give them a different view on the job they do. At the end of the day, they will understand that there is a big difference between "good" and "excellent".
Frequent staff training in the hospitality industry is a must because of the continuous evolution in the hotel business. The behaviour and expectations of today's guest have completely changed and each guest has his own preferences, demands and characteristics. The challenge for institutes is to understand these requirements and to act upon them. What institutes have to achieve is to get everybody in the organization to understand how they can meet the needs of the guests. The LCHM organize regular trainings for their students in order to secure the best possible service and to revitalize their operations.
Seminars (General Modules)
1. TRAINING FOR HOTEL MANAGEMENT "THE HOTEL QUALITY LAB"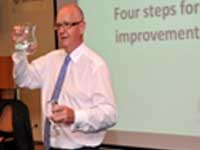 Topics:
Leadership qualities, Effective communication skills, Consulting and Coaching, Team work, Sales & Marketing, social media, Guest relation, Time management, etc.
2. COMMUNICATION SKILLS AND QUALITY ASSURANCE  FOR FIRST LINE EMPLOYEES CALLED "THE SPIRIT OF COMMUNICATION"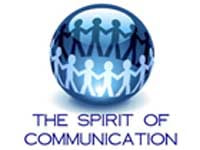 Topics:
Verbal and Non-verbal communication, Interactions with the guests, Telephone skills, Complaint handling, Hospitality skills, Team work, F&B operations and Restaurant Quality Service, Satisfaction measurements, Social media, Managing your own brand, etc.
3. RESTAURANT SERVICES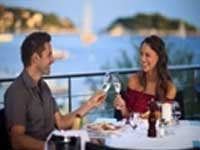 Topics:
Service Experience, Beverage Basics, Beverage Service, Food Knowledge, Guest Experience, Restaurant Operations, Service skills and Attitude, etc.
4. KITCHEN – STANDARD FOOD OPERATING PROCEDURES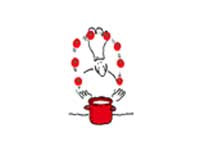 Topics:
Kitchen storage & Hygiene, Optimizing food costs, Decorating and Presenting of buffets & a la carte menus, Set up of banquets folders, Efficient working with fish and meat, Optimizing of operating procedures, Logistics, How to set up kitchen standards, Traditional kitchen, Fusion kitchen, Innovative & Seasonal menus, Finger food menus, etc.
5. ROOMS DIVISION (including Front Desk and Housekeeping)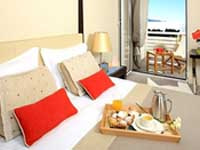 Topics:
Service Experience, Preparation Experience, Commercial Experience, Reservation Experience, Arrival Procedures, In-house systems, Room Experience, Special need experience, Communication skills, Recreation Business, Departure Procedures, Guest Relation, Reservations, Concierge, Telephone Operator, etc.